Top 5 Wednesday is a GoodReads group where every week participants are asked to rate books on a set topic. It is currently hosted by Sam from ThoughtsOnTomes.
This week's topic caused me a lot of thought.
June 20th: Favorite LGBTQ+ Books That Don't Feature Cis M/M Relationships
— This may seem oddly specific, but in honour of Pride being this month, I wanted to have a topic to celebrate LGBTQ+ books. But, the book community tends to, when given the chance, lift up cis m/m pairings the most. And while those books are still important and valued (we've even had topics covering m/m relationships earlier this year, which featured many cis m/m pairings), I wanted to shine the spotlight on some of those lesser known, recognized, and celebrated books.
It occurred that I don't have enough for this, which bothers me. I like to read diversely. That said, I don't choose books particularly for male/male, or even male/female,  romances either. To me, a good love story is a good love story, regardless of the sexuality of the people involved.
Still, perhaps a little conscious effort is needed.
First a couple of disclaimers…
Disclaimer #1 – I am not trying to invalidate cis-gender male/male relationships in fiction or say they are in anyway less important.  Some of my current favourite fictional relationships fall into this category.
Disclaimer #2 – The books listed below are at the top of my TBR anyway ( I didn't have to dig). The only reason I haven't read at least one of these is that I've been on a major contemporary kick and haven't really touched fantasy in three months.
Here are five books I REALLY want to read featuring LGBTQ+ relationships not including cis-gender male/male. In no particular order.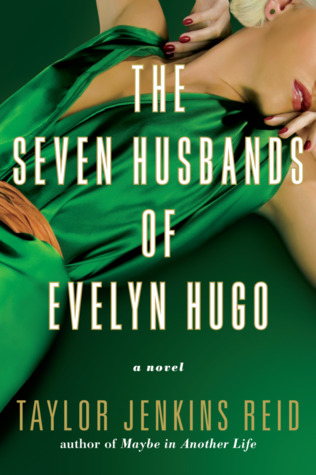 The Seven Husbands of Evelyn Hugo by Taylor Jenkins Reid
This book apparently features bisexual representation and a female/female romance. It also is set in Old Hollywood. I have been hearing nothing but rave reviews about this and cannot wait to read it.
Not Your Villain by C. B. Lee
The sequel to Not Your Sidekick, which is a fun story about a future where some people develop superpowers. The first book has a cute female/female romance in it, but as a whole, it was just okay. So why the sequel? Not Your Villain follows my favourite character, Bells. He is a transgender African-American guy who goes to high school and works in his family's restaurant — he also has shapeshifting powers, allowing him to turn into other people. When I heard Bells was the star of this book I immediately went and downloaded it to my Kindle. Where, in true Victoria fashion, it still sits unread.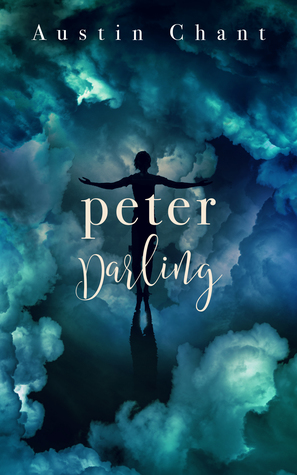 Peter Darling by Austin Ghant
Much like the previous entry, this is another book that I heard about and immediately went and downloaded — still to be read. This is a transgender retelling/sequel to Peter Pan. That's really all I needed to hear. Peter Pan is one of my favourite stories. This novella is also OwnVoices and has a dark, twisty Neverland. Sign me up!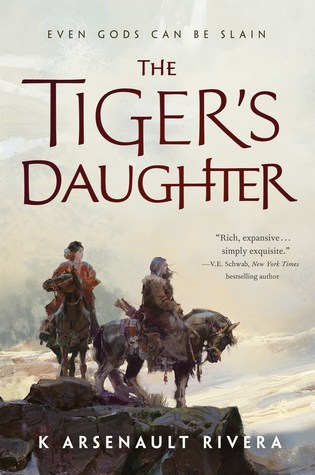 The Tiger's Daughter by K. Arsenault Rivera
I heard a review of this and immediately knew it was something I needed to read. It checks so many of my boxes. We have warrior women, a fantasy world not based on a sanitized version of Medieval Western Europe, an epic love story and it's told (at least partially) in letters. Why I have not picked up this book yet astounds me.
I think I am scared of books that I'm super excited about. This is a problem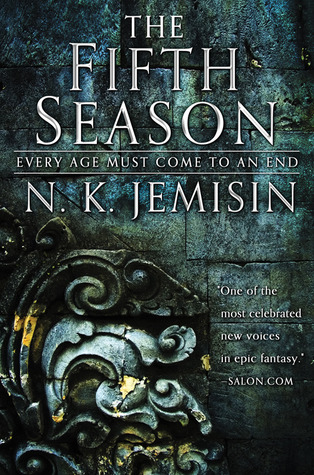 The Fifth Season by N. K. Jemisin
A post-apocalyptic fantasy which starts at the end of the world. This book apparently features a polyamorous relationship — which I have never read about before.  I've been meaning to pick up something by Jemisin for years (I own two of her trilogies).
This may actually be one of the next books I pick up. I need a bathtub book and I own it in paperback *eyes bookshelf*
Have any of you read these books? What did you think (should I prioritize some over others)? Any other recommendations?