This week's topic seemed particularly relevant to me as my TBR is kinda getting out of control. Top 5 Wednesday is a GoodReads group hosted by Sam from Thoughts On Tomes.
June 27th: Books You Want to Read Before the End of the Year
–Halfway through the year, and it's time to evaluate our reading goals and take a look at our TBRs for the second half of the year!
Where do I start?
First a bit of a limiter. These are all books that I currently own.
So, why haven't I read them?
One reason, I just have not been in the mood. A couple of the books on this list are epic fantasies. Until recently, I've been on a HUGE contemporary kick.
Another reason is the library. What? I know you're thinking — how can the library be a problem when it comes to reading? I work at the library; new books come across my desk; they look awesome; I put holds on them; they come in. Then I have to read them first because they have to go back. Thus leaving the books I own to collect dust.
WARNING: If you have been following this blog for any period of time, this list is going to contain a lot of repeats. I'm hoping that the more I remind myself about these books … the more I will be tempted to pick them up and read them.
In no particular order …
#5 Pillars of the Earth by Ken Follett
This book was on my Reading Resolutions for 2018. I have owned a copy of this book for at least a decade and I just need to read it. I might try taking it on for the Tome Topple that is happening at the end of June. I have downloaded the eBook version so that I do not have to lug around the huge floppy paperback. This is historical fiction centred around the building of Salisbury Cathedral in the 12th Century.
#4 The Fifth Season by N. K. Jemisin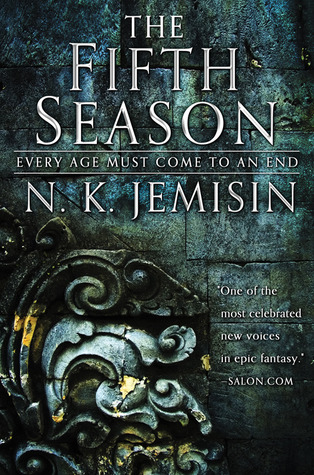 A victim of my contemporary kick, this is the first volume in an epic fantasy trilogy about the end of the world. I have heard amazing things about Jemisin's writing. This book has been looking particularly appealing lately.
#3 Strange the Dreamer by Laini Taylor
  This is the other book I might read for Tome Topple. I don't know a whole lot about this except that the main character is a librarian (yay!).
This is one of three books I received for Christmas 2017. My goal is to have them all read by Christmas 2018. I've read one so far (Elantris by Brandon Sanderson which was excellent).
#2 Vicious by V. E. Schwab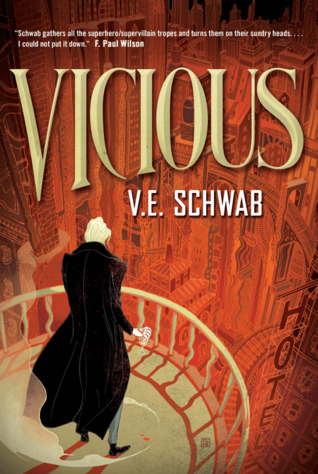 The other Christmas book. This is a story of questionable characters who develop superpowers. I LOVED Schwab's Shades of Magic Trilogy. The sequel to Vicious is coming out in the fall. It's not even that many pages long.
#1 Clockwork Prince by Cassandra Clare
I call myself a Shadowhunters fan, and yet there is a whole trilogy of Shadowhunters books I haven't yet read. I want to read these and I know I'll speed through the entire trilogy once I get started. It's just the getting started that is proving difficult.
So, that's it. Of course, my TBR — even my short-list TBR is exceedingly longer than that, but here are 5 books that I really want to make an effort to get read this year.
Do you have any 2018 TBR books you haven't gotten to yet?