I read six books in June for a total of 2301 pages. Hardly anything compared to March or April, but actually more in line with my average reading. Two of the novels were adult, three young adult and one was middle-grade. A majority of what I read was fantasy (3) along with 1 science fiction, 1 historical fiction, and 1 contemporary romance. I read one 2018 release, two books published in 2017 and the rest from 2010-2016.
Let's get to the books …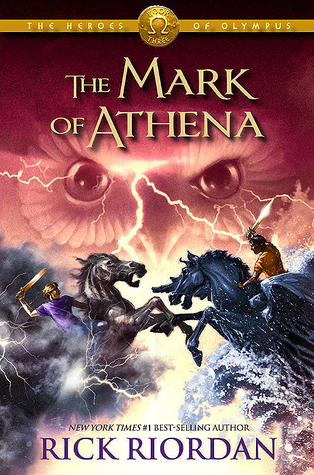 The Mark of Athena by Rick Riordan
Take seven teenagers with various god-like powers, put them together on a boat and set them off to save the world.  This is the third book in the Heroes of Olympus Series and the first one where all our heroes are together. Despite being non-stop action from beginning to end, there is still a lot of character development. One of the things I love most about Riordan's writing is his ability to write large groups of characters as large groups of individuals. I find often large groups of characters get lumped into a few key people and a crowd. Not the case here. The humour, as always, is spot on.
Remedial Rocket Science by Susannah Nix
Warning — there is no actual rocket science in this book. While the main characters do work for an aerospace firm that does design rockets, our heroine works in the IT department. In this novel, we follow Melody, who takes her dream job working in the IT department of a major aerospace firm only to find out that her new boss' son is her one-night stand from college — a guy she still holds a torch for.
This was a cute contemporary. I really liked Melody and some of the female friendships. I thought the love interest, Jeremy, was kind of bland. Still, it was an enjoyable read and I gave it three stars.
Linesman by S. K. Dunstall 
I picked this up on the recommendation of my cousin while browsing through an Indigo in Toronto. Thank you! This is possibly one of the best science fiction novels I have ever read. It has that just right combination of sci-fi elements with military politics and technology. All told with great characters.
The lines. No ship can traverse the void without them. Only linesmen can work with them. But only Ean Lambert hears their song. And everyone thinks he's crazy…

This is the first book in a trilogy and I will DEFINITELY be picking up the other two, as well as anything else from this duo of writing sisters.
The Prince and the Dressmaker by Jen Wang
This graphic novel packs quite a punch. On the surface, it is a story about the friendship between a cross-dressing prince and his seamstress. I found this to be a wonderful story about the best kind of friends. The ones who accept you exactly as you are and encourage you to do great things. It's about acceptance and pretty dresses. The art style is beautiful and colourful. Highly recommend!
The Witch Boy by Molly Ostertag
I picked up this middle-grade graphic novel on a whim from the library because of the art work. It has a great story too.
In Aster's close-knit society, boys are shapeshifters and girls are witches. When a monster starts preying on the boys of the community, it may be only Aster, and his talent for witchcraft, which can save the day.
Hidden Witch, the sequel to this book is coming out in October.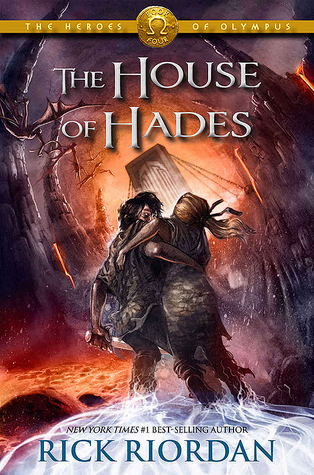 The House of Hades by Rick Riordan
This book both made me laugh and cry. The fourth book in the Heroes of Olympus Series, this was my favourite so far.
I can't go much into the plot of this book without giving things away, but so good. I have always been a fan of Nico di Angelo, I knew there was more to him than we thought. In this book, we find out some of it. Gah! I spent large parts of this book wanting desperately to hug a fictional character. Cannot wait for book five!
So, that is what I read in June. What did you read? Any new favourites?
I'm thinking of low-key participating in the Smutathon Readathon (see creators links below) starting tomorrow. This is a week-long romance based readathon. Yes, I did just say I don't like participating in readathons. Hence, the low-key aspect. While there are challenges based on the romance tropes, my challenge is going to be to read seven romances in a week. What do you think?
Smutathon was created by Lainey at GingerReadsLainey and Riley at RileyMarie.