In the month of July, I read seven books for a total of 2537 pages. The split was pretty even — three romance, three fantasy and one paranormal romance/urban fantasy. A majority of what I read this month was adult (6). Interestingly four of the books I read this month were authors' debuts. I read three 2018 releases, and one book from each of 2016, 2011, 2008, and 2006.
The longest book I read this month was The Poppy War by R. F. Kuang at 544 pages. The shortest was Chalice by Robin McKinley at 265 pages.
From July 9-15, I participated in the Smut-a-Thon and read three books (I meant to read 7). I just realized that they all kind of matched as far as cover colours go.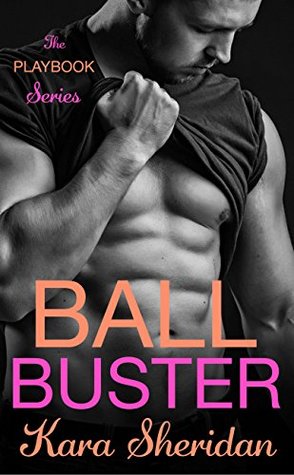 There is a wrap-up for this readathon, with reviews on all three books, here.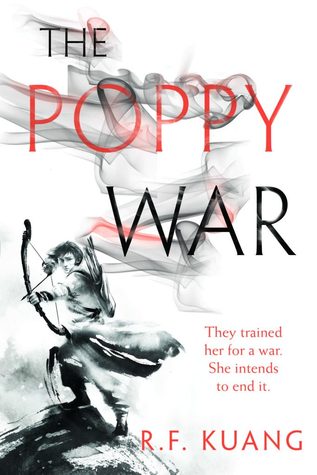 One of my favourite books this month was The Poppy War by R. F. Kuang. This is a dark, epic historical fantasy based on Chinese history. It is brilliant! I wrote a full review. 
And then there were three …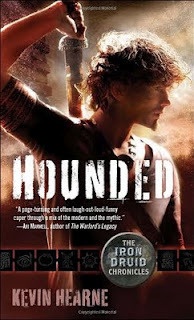 –Hounded by Kevin Hearne —
The first book in the Iron Druid Chronicles, I have owned this book for years. I am so glad I finally picked it up! This is a fun romp through Celtic mythology. In this, we follow Atticus O'Sullivan an occult tea and bookshop owner and ancient Druid. A long time ago, he stole a sword for the Celtic god of love and has been hiding in Arizona ever since. I liked Atticus, this book reads like he's telling you a story. That said, Oberon, the dog totally stole the show. He's obsessed with French poodles and Genghis Khan. It's awesome!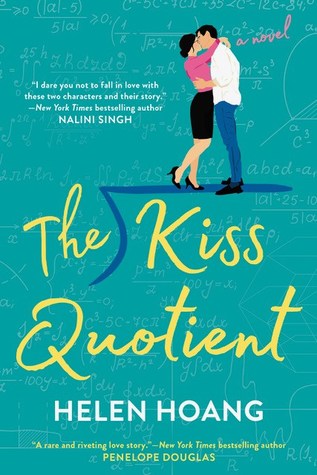 –The Kiss Quotient by Helen Hoang—
I borrowed the eBook version of this title from my library thinking it would be a light fluffy contemporary romance. I ended up reading it in one sitting. This book is dual perspective and I was instantly attached to both characters. Stella is an economist who is on the autism spectrum, she has trouble with relationships and intimacy. Her solution, hire a male escort to give her a crash course. Michael Phan dreams of being a fashion designer but is working as an escort to pay his mother's medical bills. The relationship is so cute and genuine. I loved that both sides suffered from self-confidence issues. This book also puts a lot of emphasis on consent, which is important. The Kiss Quotient is #ownvoices as the author herself is on the autism spectrum. Warning, this book will make you crave Vietnamese food … be prepared.
                         –Chalice by Robin McKinley–
Another book which has been sitting on my shelf for a long time. In this fantasy, we follow Marisol, a young beekeeper and woodswoman who is called to be the Chalice for her kingdom after the sudden death of the previous Master and Chalice. The new Master is a former priest of the fire who is relearning how to live amongst people. I really liked the magic system in this, it's about feeling the pain of the land and helping it to heal. I also really appreciated the relationship between Marisol and the Master, both were thrust into their roles with no training and are trying to find their way. My biggest complaint with Chalice was that I wanted more. It felt like the introduction to a great fantasy series, then it stops.
So, that is everything I read in the month of July. What did you read? Any new favourites?
August is shaping up to be a great reading month. I have already read 6 books and am in the middle of 3 others. I've finished one series (GearShark Series by Cambria Hebert) and have found a new favourite series (The Raven Cycle by Maggie Stiefvater).