The month of August was all about series fiction — I finished two series, caught up on two series which are still ongoing, and started two new series (one of which is shaping up to be a personal favourite). I also read a great graphic novel that had nothing to do with any of it. 
First some stats, I read a total of 9 books which made up 3252 pages. It was a pretty mixed bag with three romances, three urban fantasy, two mysteries and one contemporary fiction. Four of the books I read were YA, five were adult. I read two book each from 2018 and 2017, four books were published 2010-2016 and one book was published in 2007. 
First the finished series …
The GearShark Series by Cambria Hebert — I read the last two books #Blur and #Finishline in August. The series follows indie car racers, these two books are Arrow and Hopper's story. I liked this couple, both these characters have traumatic pasts and are dealing with PTSD in some form. My favourite books in the series are still the first two, Drew and Trent are my favourite couple. Still, these are good books and definitely worth the read. You DO need to read these books in order. I did a full review of the series. 
The Modern Faerie Tales Series by Holly Black — I highly recommend the audiobooks of this one.  This is a young adult urban fantasy series involving the fae. The final book, Ironside, which I read in August tied the previous two books together well. Tithe and Valiant, while both really good, don't have a lot to do with each other. The thing that had me cheering throughout this finale was one of the side relationships. I won't tell you who, spoilers, but yay! 
I also caught up on two series
A Gathering of Secrets by Linda Castillo — This is the 10th and most recent book in the Kate Burkholder Mystery Series. Kate Burkholder was raised Amish but left the fold. She then returns to her hometown as the police chief. What makes this series interesting is the dynamics between the Amish and Non-Amish people in the town and the way Kate bridges the gap. In this book, we also learn about the different groups of Amish. After ten books, this feels like catching up with old friends. Also, a solid mystery that kept me guessing until the end. 
A Little Bit Like Desire by Brooke Blaine — The South Haven Series (this is book 2) is adult, smutty male-male romance. The great characters make it kind of addictive — I often find myself skipping over the sex scenes to find out what happens next. This series follows a group of friends who each find love. In this instalment, we follow Shaw, a tattoo-shop owner and part-time bartender who doesn't "do" relationships until he meets his favourite musician, Trent. Corny plotline, I know, but like I said, interesting characters make it enjoyable. 
Because I didn't have enough series on the go right now, I decided to start two new ones.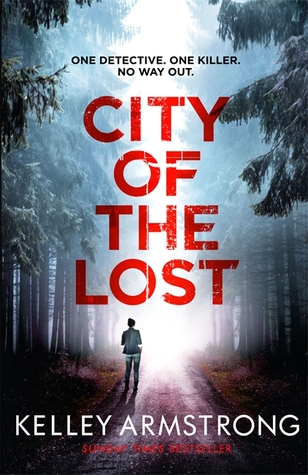 Rockton Series by Kelley Armstrong — The first book is City of the Lost. Rockton is a fictional semi-self-sufficient town located somewhere in the wilderness of the Yukon. It is a city for people fleeing something. Everyone in town has a history. Enter, Casey Duncan, a police detective who is one of the town's newest residents. Just in time too, as people are turning up dead. I have been reading Armstrong for years, I love how she writes both characters and dialogue. My one complaint with this book was I thought the romance was a little rushed, especially given that this is a series. That said, I thoroughly enjoyed it and will definitely be continuing on.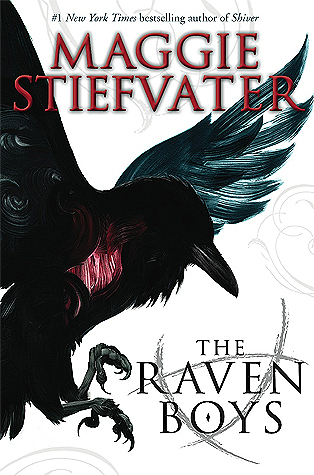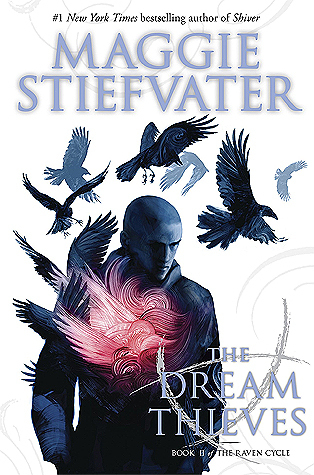 Raven Cycle by Maggie Stiefvater — Yes, I know…why did I not read this sooner? I don't know. I am LOVING these books. In August, I read the first two The Raven Boys and The Dream Thieves. This series is very character driven and I adore them all. We follow Blue, who is a non-psychic in a family of psychics. She ends up joining a quartet of boys from the local prestigious private school who are obsessed with looking for a mythical Welsh King. I listened to these on audiobook, which is excellent although the southern accent is a little addictive.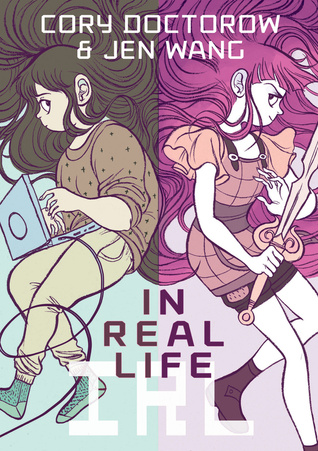 I read the graphic novel, In Real Life by Cory Doctorow, illustrated by Jen Wang. This is a story about women gamers. It is also about gaming in general, and how it has the ability to connect people and change the world. It had a lot to say about privilege.  I have been looking for more by Jen Wang since I read her Prince and the Dressmaker in June. Her art style is distinctive, beautiful and fun. The story was cute and with a good message. 
So that is my reading from August. I'm actually surprised it's as much as it is — I've been on a bit of a reading slump lately. What did you read in August? Are you a series reader?