This lovely tag popped up in my email thanks to Tasya @ The Literary Huntress. It looked like so much fun … I had to give it a shot.
-RULES-
Answer All Prompts
Answer Honestly
Creator: Anthony @ Keep Reading Forward.
WITCH – A magical character or book 
Magnus Bane from the Shadowhunter Chronicles by Cassandra Clare.   He is one of my favourite characters in the entire series, I love how he is sparkly and magical and yet very human and vulnerable at the same time — all with a wiseass sense of humour which makes me love him even more.
WEREWOLF – A perfect book to read at night
I do a lot of my reading at night. My current read is perfect for it — Starless by Jacqueline Carey. Atmospheric epic fantasy, conspiracies, adventure. Escapism at its finest.
FRANKENSTEIN – A book that truly shocked you
Written in My Own Heart's Blood by Diana Gabaldon. When Roger meets up with a certain character in the past … I literally squealed. It was brilliant, but I SO did not see that coming.
DEVIL – A dark and evil character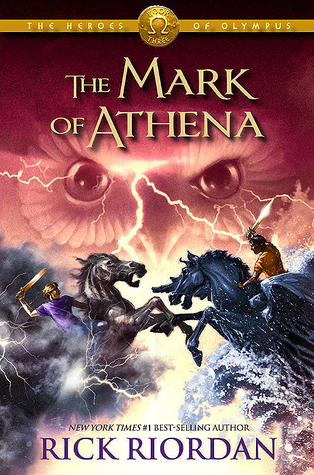 Octavian from the Heroes of Olympus series by Rick Riordan. This guy is going to use a group of kids to slaughter another group of kids because their parents belong to a different pantheon. That doesn't include what he does to the stuffed animals.
GRIM REAPER – Character who should never have died
Oh, the list I could write for this one. Between Rick Riordan, Cassandra Clare and J.K. Rowling I could list a dozen at least. Add Dave in Ironside by Holly Black and Jamie Knox in Who Buries the Dead by C.S. Harris. 
However, in the interest of not repeating myself, I'm going to go with Shade from Glass Sword by Victoria Aveyard. Why did she have to kill him? I liked him SO much better than his sister.
ZOMBIE – A book that made you hungry for more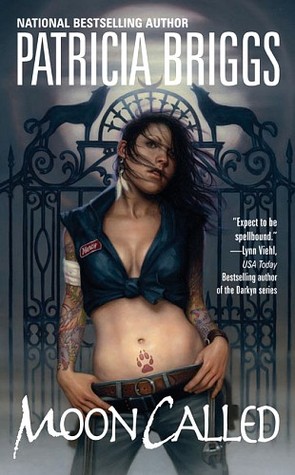 Moon Called by Patricia Briggs. I put off reading this book for a long time (it was always being recommended by friends), then proceded to read the first eight books in the series in about a month and a half. My friends were right.
GARGOYLE – A character you would protect at all costs
Again, another lost list. Includes, Nico di Angelo from Rick Riordan's World, Percy Newton from A Gentleman's Guide to Vice and Virtue by Mackenzi Lee, Teddy Lupin from Harry Potter by J.K. Rowling, Tiberius Blackthorn from The Dark Artifices Series by Cassandra Clare, Corny from The Modern Faerie Tale Series by Holly Black. 
Aodhan (pronounced Aidan) from the Guild Hunter Series by Nalini Singh. I need to catch up on this series. Aodhan is a  broken angel and a minor character, I really hope we get more from in the future.
VAMPIRE – A book that sucked the life out of you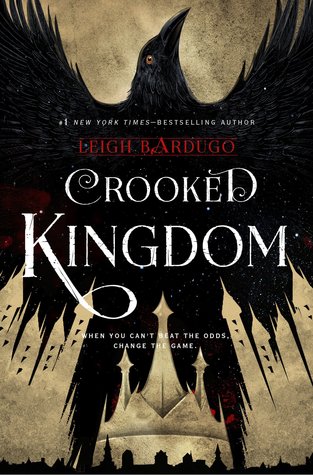 Crooked Kingdom by Leigh Bardugo. What a ride! I had to pause after this book.
GHOST – A book that still haunts you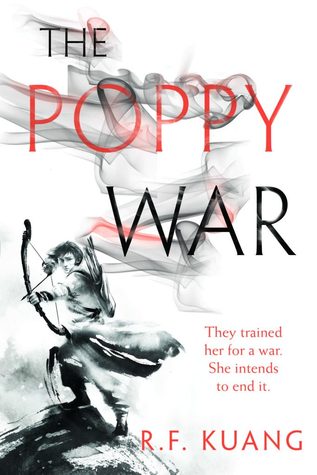 The Poppy War by R.F. Kuang. This book is heavily based on some of the most horrific things humans have done to each other. Beautifully written. There are some images which will stick with me for a long time, as they should.
DEMON – A book that really scared you
I'm not sure how to answer this one. I am a bit of a wimp and I know it. I don't read horror and rarely reach for thrillers.
The Last Child by John Hart. This is a very dark mystery I read this past year. It definitely gave me chills — and caused me to leave extra lights on a few times at night. I'm not sure if I could say it really scared me though.
SKELETON – A character you have a bone to pick with
Emma Carstairs from The Dark Artifices Series by Cassandra Clare.  The way she treats people, especially people she supposedly loves, makes me want to shake her.
Other candidates include Leah, Abby and Nick from Leah on the Offbeat by Becky Albertalli. 
MUMMY – A book you would preserve throughout time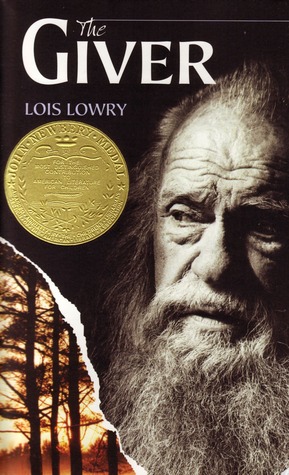 The Giver by Lois Lowry.
CREEPY DOLL – A cover too scary to look at
This is the best I could do.
Rebecca by Daphne du Maurier. While it's not scary creepy, it's not exactly a welcoming gate either.
What would your answers be to some of these questions? I'd love to hear them. I am not going to tag anyone, but if you want to do this one, consider yourself tagged.